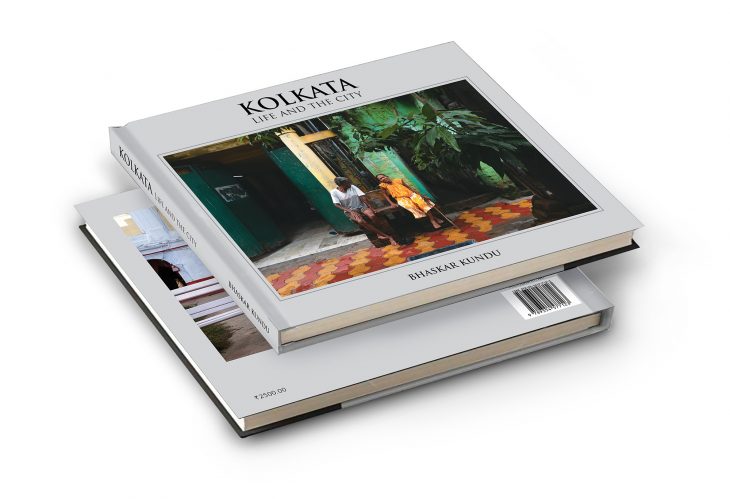 At the outset, I would like to offer my sincere thanks and gratitude to Shri Bhaskar Kundu for gifting me a slice of his passion in the form of the coffee table book – "Kolkata – Life and the City", comprising of photographs taken by Bhaskar in the streets, alleys, nooks and corners across the length and breadth of the city. As I flipped through the pages of the book with a sense of bewilderment I realised it would only be fitting to pen my thoughts as an ode to Bhaskar's Herculean effort and I took the liberty to review the publication.
We all know that the city of Kolkata, with its rich assortment of colours, mood and diversity, is nothing less than a street photographer's dreamland. The city is one of the best places to explore various aspects of everyday life on the streets, something which street photographers have been pursuing keenly through ages. It is perhaps these vibrant streets of Kolkata with no dull moments which have earned the city the moniker – The City of Joy. In my view, this book clearly portrays the combination of raw and candid moments of human life on the streets of Kolkata the unique nature of which has earned the city its distinct reputation.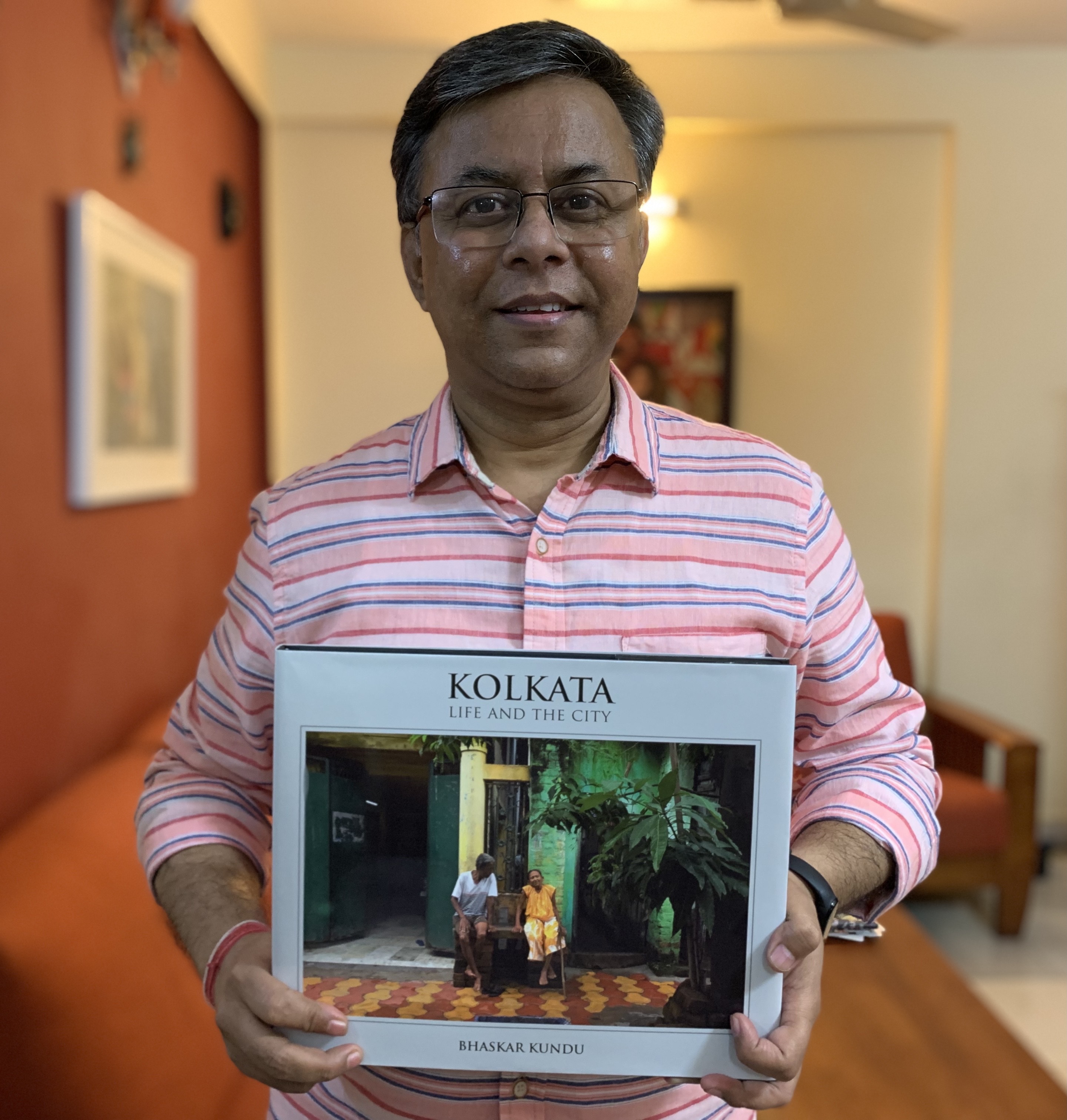 Bhaskar Kundu, a celebrated street photographer in his own right proudly displaying the result of years of passion, dedication and hardwork.
The name of the book, "KOLKATA- Life and the City", gives an impression of the contents of the book. The cover page is sublimely portraying a juxtaposition of mood and colour. The book captures various facets, starting from the clay art of Kumartuli to the celebrations of Vijaya Dashami, Eid, Christmas, Dandi and covered almost every aspect of lively moments of Kolkata and its people. Kolkata is also considered the cultural capital of India, and Bhaskar's work portrays multiple slices of the myriad cultural aspects of the city. Meticulously curated images bring to the fore the true spirit of Kolkata that will certainly establish a visceral connection between the reader and the content of the book.
When you will hold the book in your hand, you will be able to realize the actual meaning of the word "SPIRIT" which flows through the veins of each and every page of the book.
The cover page is very simple, yet elegant and offers a hint about the content. In my opinion, in the years to come, this book will serve as a cornerstone for street photographers visiting the city with the purpose of exploring and photographing its lanes and by lanes.
This book works as a time travel machine if you see the book after a certain time gap.
Considering the price of the book, the quality of paper that has been used is of the highest order. The ink, colour and font are in perfect synergy and complement each other brilliantly. The inside pages have a matte finish, while the hard cover wears a French jacket which stands out for its glossy finish.
The book reflects various moods of Kolkata and portrays its rich culture and diverse religious history. The book consists of a total of 95 photographs. Each photograph has a distinct character of its own thus craftily depicting a unique story. The vibrant colour of the city captured optimally offers various emotions which appear to be impeccably synchronised with the emotion of the people as well as the city. Sharp and crispy colourful images are the actual portrayal of the joyful nature of the city which the artist has depicted with great aplomb. I would recommend you all to grab a copy of this book at the earliest for the photographs in this book are bound to take you on a joy ride across the nooks and corners of Kolkata and acquaint you with the true spirit of this grand old city.
Lastly, I would like to congratulate the family members of Bhaskar Kundu for their support and inspiration. Not only that, his wife Smt. Anindita Kundu deserves special credit for having breathed more life into the photographs through her beautifully penned captions for each photograph in this book. I would also like to congratulate the curator this book Shri Dinesh Khanna for curating photographs in a very simplistic manner that helped this book to encapsulate the perfect and true spirit of Kolkata. Lastly, thanks to my friend Bhaskar for showing the courage to publish his first book, which inspires and encourages many of us to think in similar lines.
It was an absolute joy to flip through the pages as one photograph after the other riveted my attention. It further highlighted to me the endless possibilities which Kolkata still hides in its nooks and corners only for the most passionate street photographers to unearth.
I firmly believe that one needs tremendous mental strength, courage, support, understanding and ability to publish a photography book especially on Kolkata where the possibilities are immense and very challenging. Bhaskar has masterfully converted his dream into reality.
The book is a "must have" for every artist, traveller, blogger and for people from all walks of life.
BHASKAR KUNDU is an Indian photographer, based in Kolkata, West Bengal. His photography journey started long back during his college days, however interest in street photography developed gradually during the last five years. His works have been published in the form of articles, interviews and photo
series in several online portals as well as print magazines like 121 clicks, Eyeshot Magazine, Dodho Magazine, Smart Photography, Lonely Planet India, National Geographic Assignment and Daily Dozen, Indian Photo Arts, APF Magazine, Exposure Magazine, Indian Express Newspaper, Deccan
Chronicle, etc. He has also won several awards in his photography career and featured as finalist in prestigious contests like HIPA in 2017, Italian Street Photography Festival in singles as well as mobile category in 2019 and Singles in 2020, Miami Street Photography Festival 2020. His works have also been exhibited in different International and National Salons. He has been awarded with the prestigious EFIAP distinction in 2017 from Fédération Internationale de l'Art Photographique, France. He is the founding member of "India Street Art Collective", a collective of street and documentary photographers from India. Bhaskar currently works as a Senior executive at Nestlé India Ltd. Post his retirement, he plans to take up photography as a full-time job.
Website: www.bhaskarkundu.com
Instagram handle: streetphoto_bhaskar
Links for purchasing the book "KOLKATA- Life and the City"
Available on Amazon.  Link below
Buy KOLKATA – Life and the City Book Online at Low Prices in India | KOLKATA – Life and the City Reviews & Ratings – Amazon.in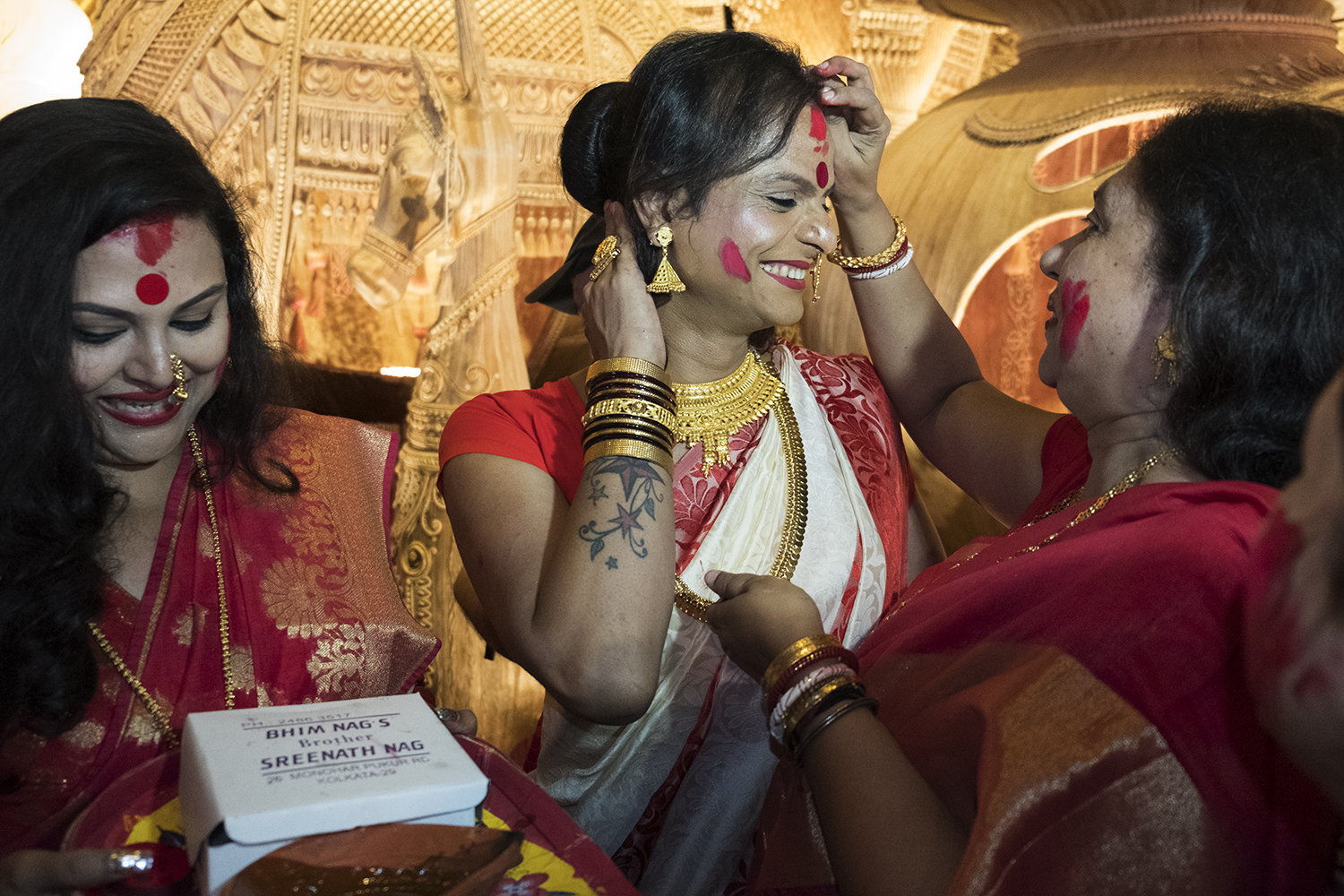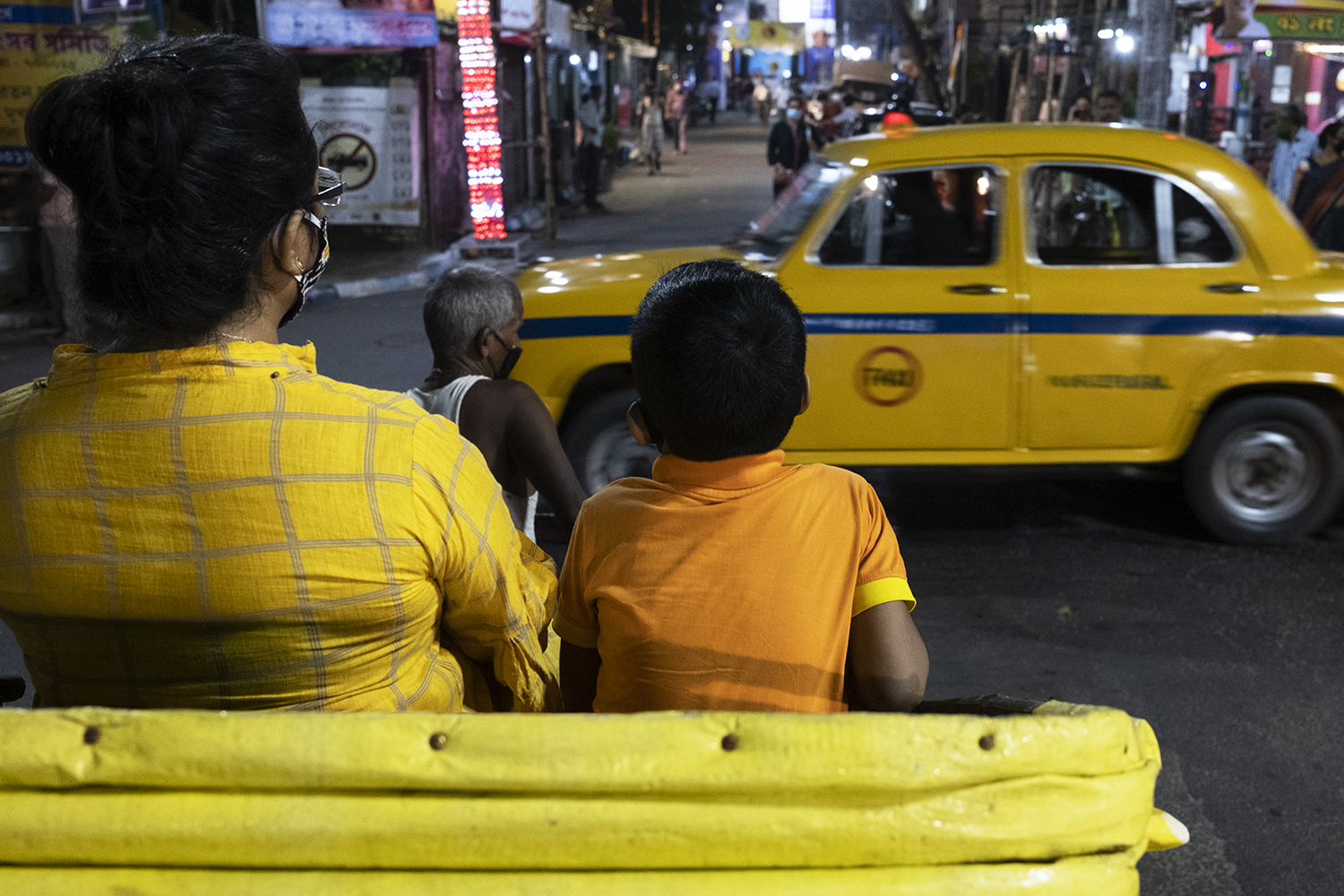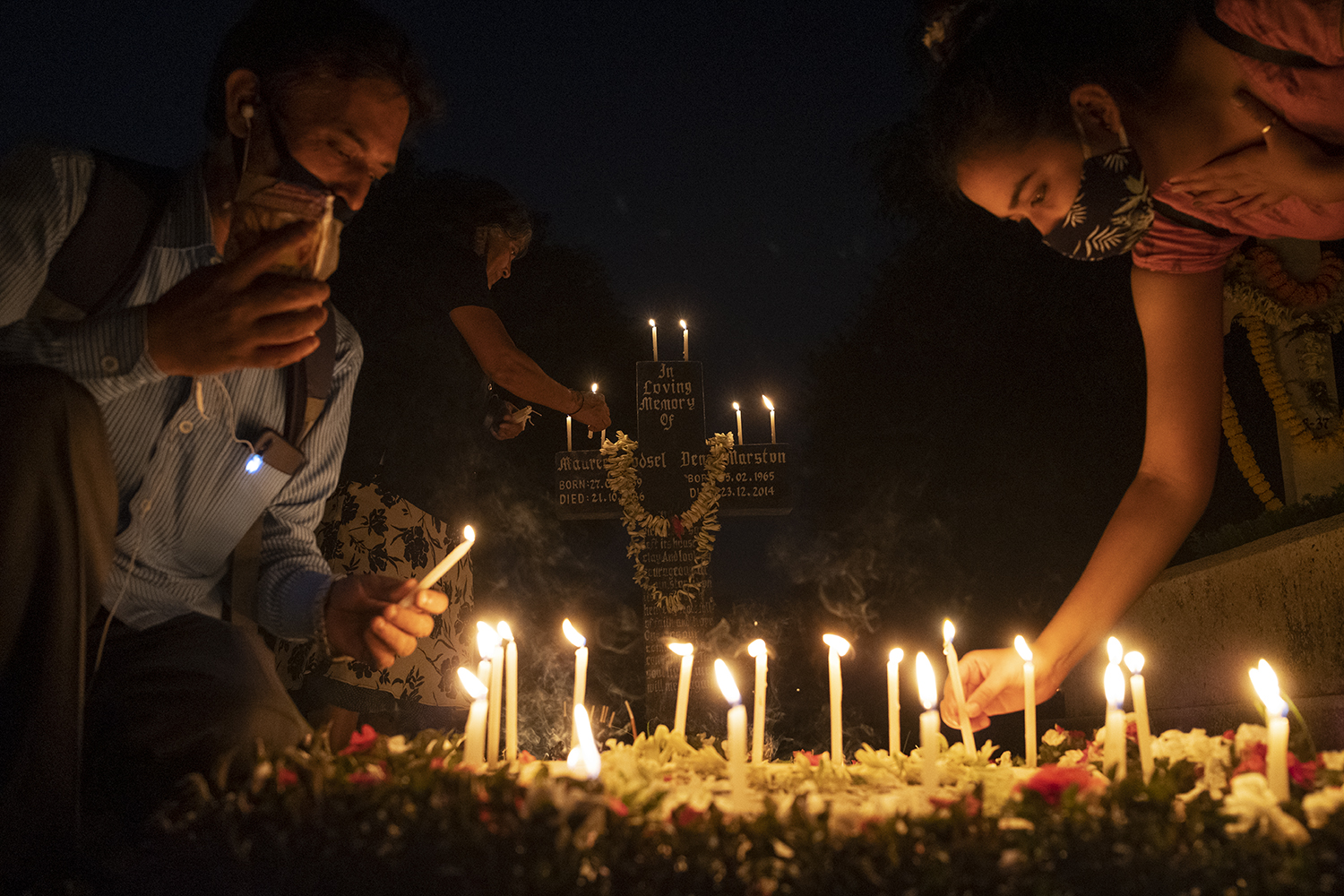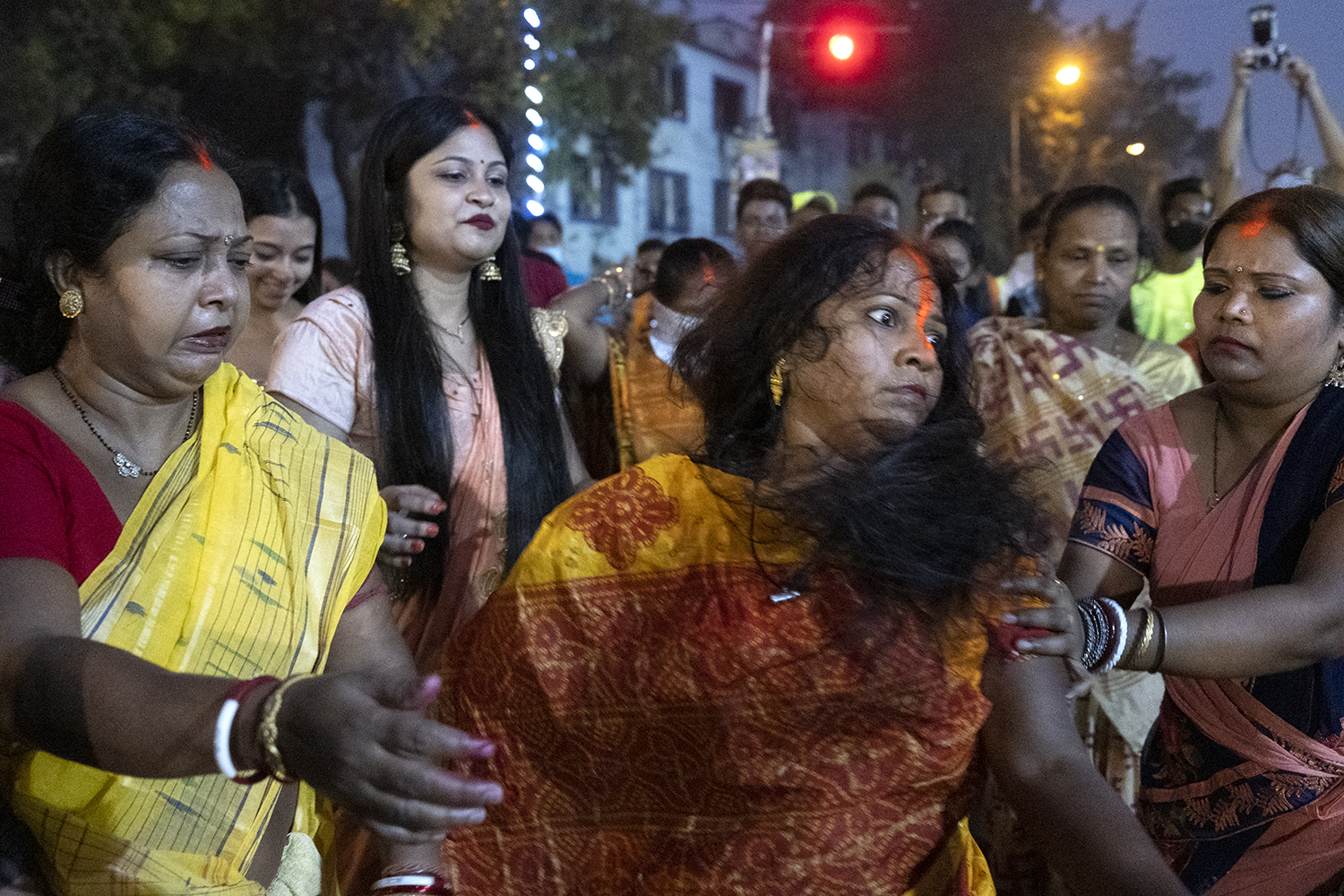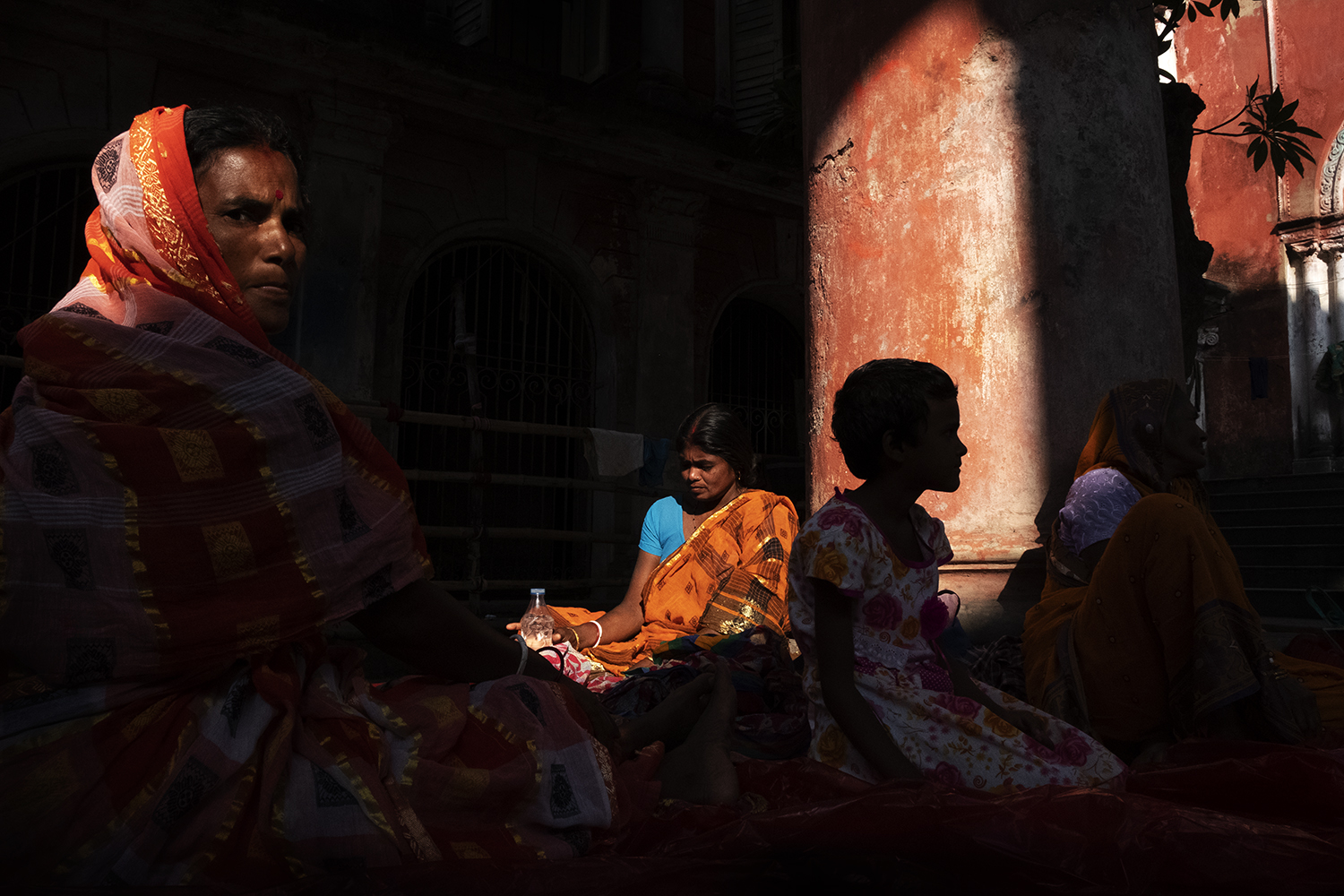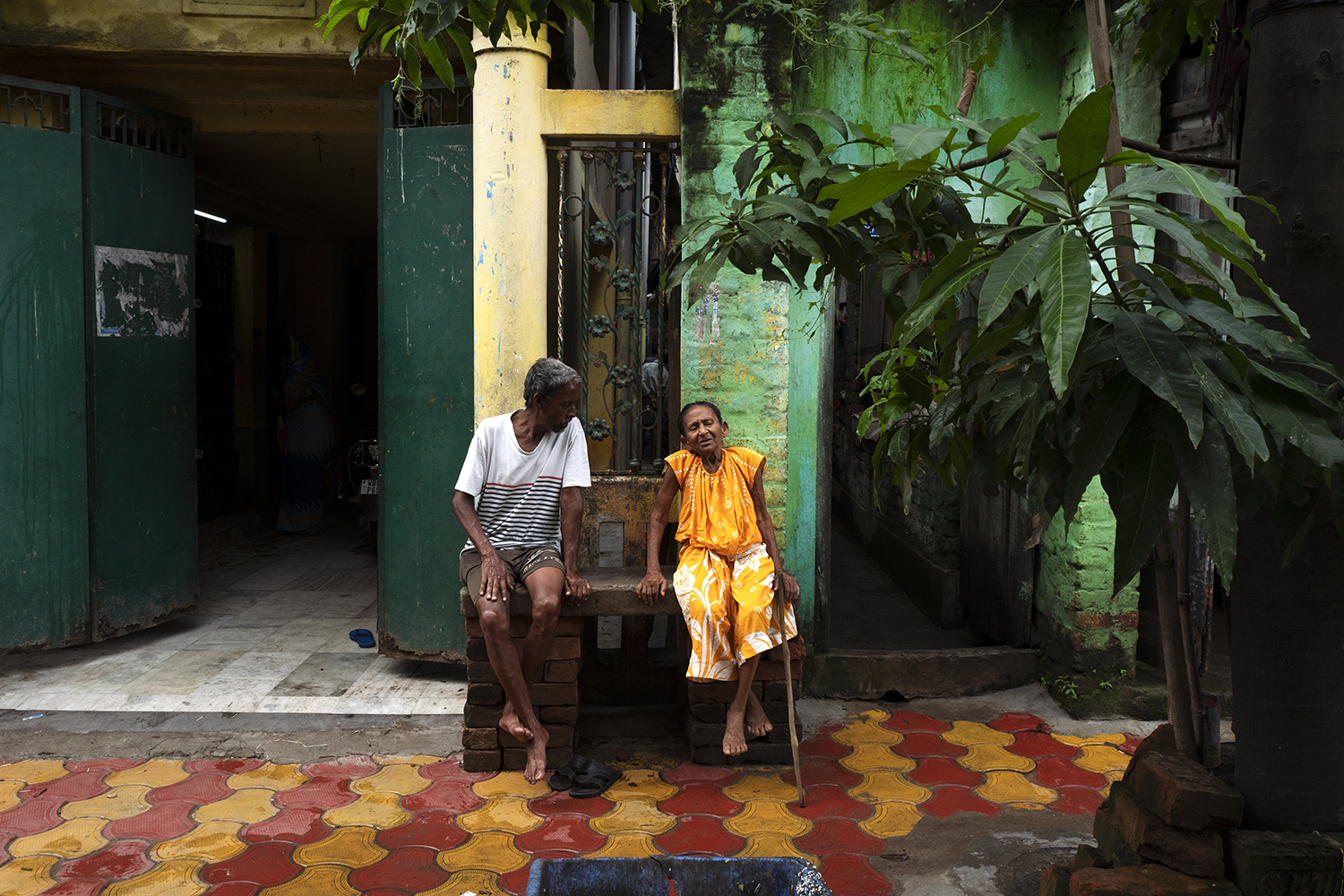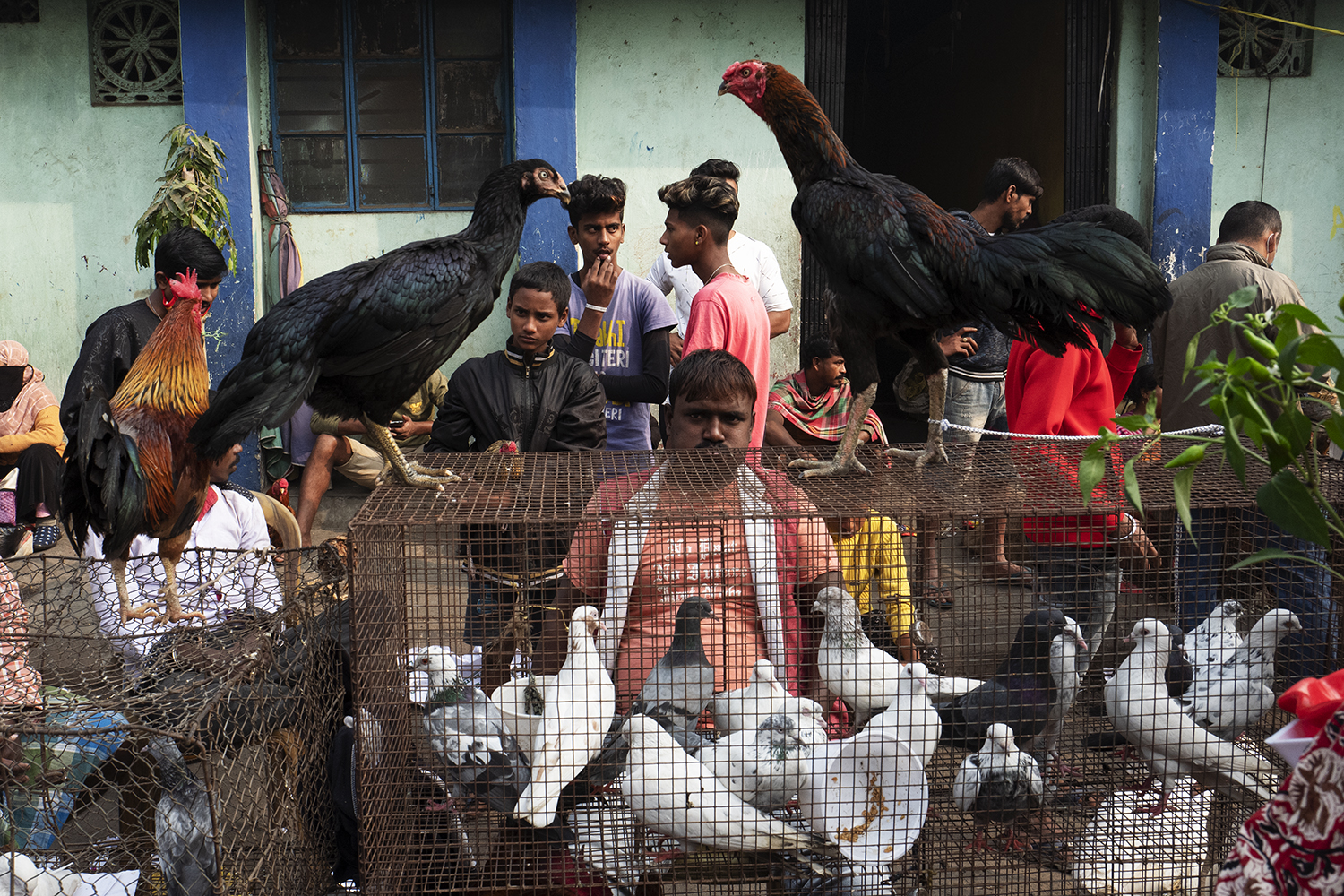 Reviewed by Raj Sarkar
Raj Sarkar is a street photographer and educator. He holds an MBA Degree in Finance and Post Graduate Diploma in Computer Application. He is the curator of APF magazine Street Photography and co-founder of World Photographic Forum (the biggest group in Facebook with above 450K members) apart from being a Fujifilm Mentor .He loves exploring possibilities on street. His main object is to freeze the emotions and actions of people. He delivers lecture on photography in various colleges and institutions like IIM (Indian Institution of Management), Union Chapel School among others. He also conducts countless workshops on street photography. He has curated various exhibitions and he has also been appointed as judge in numerous competitions. Raj is a recipient of various awards, recently he has won the International Puskar Mela Contest, Finalist of Garuda World Photo contest and HIPA and his work has been exhibited worldwide. He reviews various gadgets and cameras including the FujiX camera for Fujifilm. His article has been published in all renowned magazine and websites in the world like Fujilove, Street Photography Magazine, USA, Viewfind, APF Magazine, Smart Photography, Better Photography, Asian Photography, Chiiz magazine, Saveus, 121 clicks, National Geographic, CNN London TV and more. His photographs and their compositions have been used as study materials. Raj is based in Kolkata, India. He is an avid traveller and keeps himself immersed in his photographic endeavours.